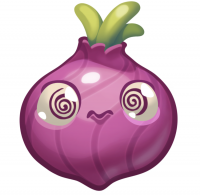 MountainMom

Game Expert
Congratulations @KitKathySuzyQ on earning the 25 Sassy badge. Thanks for being a contributing member of the community.
About
Username

MountainMom

Joined

Visits

433

Last Active

Roles

Member, Game Expert

Points

494

Posts

517

Badges

57
Comments
I am at level 1585 and could really use those extra gold bars! I hope I am a lucky winner in the random drawing. (Image)

I found the following differences: (Spoiler)

Hello @KimElston and @Elsa and thank you for the "What went wrong" challenge. I am excited to be one of the winners! My game ID is 4298347615. Also, Congratulations to the other winners: @candycrushinit , @Lesley-6 , @mtww and @Sharon_…

Hello @stacirae42, my friends @encantes and @Chicken_Slayer have given you great advice. I want to echo the suggestion to use shovel boosters to light up the fireflies so they will fly away and give you a better chance to get the sherp in the corne…

I can't beat the 6-figure score of @rajdeeptb, so I'll post my second best score for a chance in the random drawing: (Image)

Hello @Karenp1231, Welcome to our community where we are eager to answer questions from players. According to our Superstar @Chicken_Slayer, the +5 booster in Farm Heroes Saga adds 5 moves to your next level board. It appears to be added to your n…

I am retired so there is little difference between my weekdays and weekends. I am frustrated at being stuck at home or required to wear a mask when not at home.

(Quote) Congratulations @BjornFB for completing all currently available levels in Farm Heroes Saga. We are both waiting for 3371 to be unlocked. It would be great if ghst happens while Bonnie is still available!

I finally made it to the last level before the next episode is released. Now waiting for level 3371 to be unlocked on my Android tablet.

The Nutcracker has really creepy eyes in his skeleton costume -- Yikes!

I prefer to see the jam where I make matches rather than always falling to the bottom of the board.

Thanks for the challenge @Sukanta_Biswas , I am not sure what the question is, but the answer appears to be "Candy Crush Saga"

Yeti may have great dance moves, but Amelia is the sweetest and gives great prizes. She is clearly royalty!

Hello @djbkr , Welcome to our community! We would like to help you resolve your problem. Please try the following steps: 1. Make sure you have the most current version of the game, which is 5.40.3. You can see this by going to your Settings and …

Thanks for the tag @Diamond Lim.

(Quote) I agree with @Crazy Cat Lad. I hate the bombs, but level 515 is easier to win than the other levels. I might try to replay the other levels if I don't mind losing lives.

(Quote) (Quote) Ditto to comments from @candycrushinit and @pearl_chetna.

Congratulations @Loveth_NP on both your new name and your promotion to Legend! Keep crushing it!