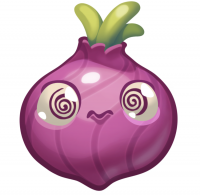 MountainMom

Game Expert
Congratulations @KitKathySuzyQ on earning the 25 Sassy badge. Thanks for being a contributing member of the community.
About
Username

MountainMom

Joined

Visits

348

Last Active

Roles

Member, Game Expert

Points

419

Posts

407

Badges

49
Comments
Hello @starrynight, To get rid of the fireflies, you must get all of them fully opened. Once all of the ones on the board are lit simultaneously, they will fly off the board.

Hello @Pollard4, I know exactly what you are talking about. I am beyond level 7000 in Candy Crush Saga and have to scroll back as many as 5000 levels to give lives to some players. I also have to close and restart my game each time I want to give…

Hello @Div_Nemerem, No need to shout. We are eager to help, but since we play many King games, it is important to know which game you are playing. Here are some tips for Candy Crush Saga level 30: 1. Try to make striped candies by matching 4 of …

Thanks @encantes, for tagging active FHS players. I appreciate your help.

Thanks for noticing that this idea has already been posted, @Spinnifix. I hope the CM will be able to consolidate the votes (and eliminate duplicates) from these similar ideas. In the meantime, I hope players will go to the original idea and vote…

Hello @Eggcracker, Farm Heroes Saga is still adding new levels. Typically a new episode (15 levels) will be added on Tuesday. This does not happen every Tuesday, but check back on that day to see if you have new levels to play.

Hello again @jainpaayal, Since you are beyond level 3000 in Farm Heroes Saga, I would encourage you to claim the 1000, 2000, and 3000 level badges on this site. You can claim those badges by sending a message to one of our community managers (@Que…

Hello @jainpaayal, I trust that you saw the new episode of 15 levels released today (3311 - 3315). As @Chicken_Slayer mentioned, new levels are typically released on Tuesday, but not necessarily every Tuesday. We hope you are enjoying the latest …

German chocolate cake with coconut pecan frosting -- YUM!

Hello @twinklesk2003, Welcome to our community! Please explore the site to learn about all the ways we have fun together and help each other.

Hi again @daving79, I suggest the following strategy to beat level 1938 in Farm Heroes Saga: (1) use the Maltese companion if you have it available, (2) eliminate the fireflies as quickly as possible, (3) begin collecting suns while you work to el…

Hello @lovemytermite16, Welcome to our community. Can you please verify what game you are playing and what level you are on? We are eager to help but need more information before offering advice. When you reply, please tag me by entering an @ si…

Hello @daving79, Please verify the level in which you are struggling to get 100 suns. I do not have that requirement in level 1498 in my version of Farm Heroes Saga. Also, my friends in the Honey Pot event send me free lives, but not extra moves.…

(Quote) Hello @jamilsidiq, Please add up the individual scores of your Fantastic 5 team and you will see that the sum does not equal 7000. So, while the reward ribbon shows the available rewards, your team score is not yet adequate. Keep crushing …

Hi @Schulner, I was also confused about how to collect fish to satisfy the chocolate box. Unfortunately I can't remember which level I was told to play to collect fish for chocolate box. The chocolate box challenge does not work the same as levels…

Thanks for helping @bearwithme. I hope to get an answer from the technical team before the holiday weekend is over.

Absolutely, a great idea!