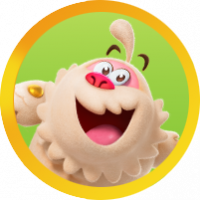 disappointedbyking
Level 3
disappointedbyking

Level 3
About
Username

disappointedbyking

Joined

Visits

181

Last Active

Roles

Unconfirmed, Member

Points

256

Badges

13

Posts

143
Comments
I don't have the stats. And don't miss them!

I noticed too. Yes, the team has time for features no one needs, anything to bother us! Really sad.

I've earned around 500 points a week, if not more, to get the reward, as passing new levels is quite hard and requires boosters. If MTF, the squad or BGH (that I dislike too) don't give me some, I'll stop totally. I play less and less, being stopped at new levels in need of boosters I don't have, and having no desire to…

please, change my team! mo one does anything, they have parked on Friday and are just sitting there. Impossible to make a line with them in the middle.

:LOL, we are interacting. I never had desires to murder people before...

no, I won it. But it is still unfair! 

it launches a fish too, for instance.

Friends gets very hard past level 1000, sadly. Their squad is as useless as in Soda, though, and you need 3400 some points to get the final reward. Previous levels don't count... As to MTF, I thought I had a better team a couple of days ago. Then, of course, the team got changed!!! I clicked my 2 tiles and left "create a…

they could tweak it, but the squad is useless and won't ever bring anything. MTF could be greatly improved, but nothing is done. I had a decent team, which got changed, and the new ones quickly blocked the possible lines. Lovely!

yes, the rewards are a farce. The whole game has turned into a joke!

my team has been changed! back to those who block and do nothing. Grrrrrr...

@Xarly, o4r Queen Mia, no answer?

yes, they did not think it properly. We should be able to send messages to the team members, at least. Pass a new level can be hell, depending on where you are. And once again, as we don't have hands, hammers or even enough lollypops, we are stuck, except for beginners. @Xarly, I think we have pointed out all the…

Yes, it looks like one of my teammates has understood the idea too! You can only use MTF if you go back to some easier levels. If you stick to your present level, it may take weeks to just create a soft candy, Still, the rewards are much too crappy. To get an hour of play and a striped candy should be an offense. I lost my…

@Crimson_Dawn, you know it is not the answer he wants... It is cheaper to buy boosters than to open your piggy bank, lol.

well, the quests were fine, no one complained. The new feature is meant so that we get fewer boosters and thus buy them. Can they be that naive, really, when thousands of free games are available?

it depends... some boards are bad, asking you for the ridiculous stuff (use the striped hammer) and tasks that are stupid, like pass a new frosting level. Or bubble, or whatever, that may be 10 levels away! It may take a long time then. Plus my computer and phone don't register the advance for the task. If I have to match…

@candysodacrusher, I had the same thoughts, but no, it depends on the size of the moon, or the mood of the programmers? I've got horrible rewards, like one-hour free play and a striped candy, or good ones, if minimal, like a striped hammer. With the quests, I used to get all of the available boosters in a day or 2, meaning…

the chests have been gone for me months ago. It made me quit the game, as it is impossible to pass levels without boosters at the end of the 1600.