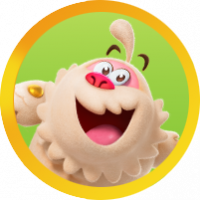 disappointedbyking
Level 3
disappointedbyking

Level 3
About
Username

disappointedbyking

Joined

Visits

181

Last Active

Roles

Unconfirmed, Member

Points

256

Badges

13

Posts

143
Comments
if no rewards associated, what is the use? we are not 5 anymore!

@Xarly, what is happening? BGH was extremely difficult, and the reward for finishing the squad was nothing. Is it going to be that way now? that means it is impossible to get through levels without buying boosters and that I have to give up the game. Please answer, it is really sad.

I finished the squad... and got 3 times 30 minutes! that is a very bad joke.

oh, dear, was it awful! I felt how much the game was controlling us. I got to level 5 after losing on Lsr all levels once in a while, and was stuck, sometimes at the beginning or close to the end. Absolutely not fun... Last week was very hard too.

my new team is just doing nothing, not even picking up a tile, just non-existent. Funny! I thought MTF was the worst until I got the squad... then I noticed you can always get lower!

@"Crazy Cat Lad", I'll do it. is it still okay this evening? work is calling, lol.

sure I answered before, but cannot find where! 28

I'm stuck in 2500 something, level after level. I mean I'll pass a level after 2 or 3 days, but it is not fun! It used to be a hard one taking time, and then a couple of easy ones. It looks like those happy times are gone! Did anyone else find BGH especially hard? I thought it was just a matter of luck no matter how you…

good, but the end is impossible to reach

well, it is a way too show us they control the game. I'm stuck on an impossible not hard level... I'll have to wait for good algorithms! Really not fun. And BGH is too hard.

All the vets agree, I think. Yes, I finally found your thread! I don't like BGH much, and am forced to play it to get a few lollypops I will have to waste to pass a few levels. I miss the quests and waste time replaying early levels to get points. I had a sad epiphany when I felt totally stupid playing something I don't…

@candysodacrusher, I can't find your thread. Trying to, though, but I don't see it.

if the team was playing, it would be possible to get 4 5 boards a day, or more... But they only disturb with their parking. No idea what to do anymore...

totally blocked on MTF by my lovely teammates, unknown as always, taking whatever tile. I thought we were supposed to be paired with players who really played. It is getting impossible to believe anything they say!

well, Xarly, if they are real, they are unbelievably stupid. On MTF, there was only one line possible without using a hand, a hammer, or passing bubble or frosting levels. Of course, someone has parked there... So I won't even play it. It was the same last week, and the one before. Are they real? How can I know? I never…

as usual, one of my lovely teammates parked in the only possible place to get a line. I'm so fed up!

the problem is that out of millions of people, we are ... 20? criticizing. The silence of most players is frightening!