We want to hear from 👉 YOU!
HERE
Darwin's Diary! Level Tips 🤓 - Episode 144!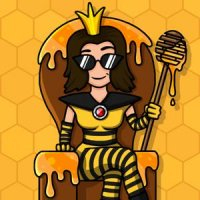 QueenB
Posts: 6,629
Community Manager
My dear Diary,
There is something important I need to share with you.
From now on I will only tell you every 2 weeks about what happened on the Farm.
Why? Because I am not sure if you even read this :(
Let me know what you think!! Leave a LIKE a HEART or whatever you want to if you want me to continue talking to you every week or every 2nd.
No matter what you decide to do, here are my new secrets about Episode 144:
2142
All those SUPER BANANAS!
The first match is easy - just match them and get all of those bananas.
But then, the Flower needs to bloom as fast as possible to get Miss Cloud out of the corner. I know that you think that it's logical, but don't forget you also have a second Cloud to the top - if there is a match -DO IT!
2151
The crows are a problem - I knew it from the beginning. They look cute but they are cheeky!!
There will always come more, so to get the Flowers and the Hedgehog at the top will be tricky as it's the first free spot you create and the Crows will come back. Leave the crows at the bottom as much as you can and open up the upper Flowers and Hedgehogs, then the rest of the board will be easy peasy :D
2154
You thought I won't talk about myself?! HAHA!
Here I am again, but I am hidden under leaves AND flowers. I guess you know where I am… but if not, I am at the lower part, under that one flower standing alone.
Find me and give me my HAY!!!
Oh yeah, but first - fill up the buckets with water and MORE water! The more water you have, the easier it will be to find me!
I think this will be so much fun, right??
Again, my dearest of dear Diary!
Let me know what you THINK!!!
All my love,
Darwin

Leave a Comment