🐐🐕 Farm Heroes Super Game Guides!
HERE
Level 2499 butterflies won't open. My message below screenshots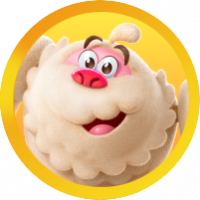 krystlerose
Posts: 79
Level 2
Have to collect 8 butterflies but 1 and sometimes 2 on left of game will not open at all even when I use the hand to open/pickup…which works on all other butterflies, all other butterflies open. My iPhone 7 is updated to 14.5.1 the game app is updated. 3 Screenshots included (hard to do since have to play and take pictures at same time, game moves fast ). Can't get through game without these two butterflies.
This discussion has been closed.