🥳 Passed level 4000? Get your badge here!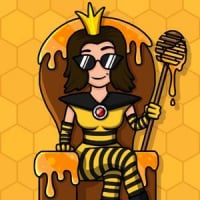 QueenB
Posts: 10,220
Community Manager
Dear Super Farmers,
We have created an exclusive Level 4000 Farm Heroes Super Saga badge in order to celebrate this amazing achievement 🎉
🌰 How to get it?
Simply post a screenshot on the comment field of your level showing that you've passed level 4000 and you will receive your badge on your Community Profile!
Here's how you can add a screenshot to your comment:
🌰 Where will you (and everyone) see your badge?
It will be visible in your Community profile! Just by tapping on your nickname, you'll get to it. Note that badges give you points, and points give you more rewards 😉
Note that there can be a slight delay for the badge to be added to your profile.
What are you waiting for, post your screenshot and let the Super Saga adventure continue 🚜🍂
🌰 New to the Community? Register HERE in just 2 seconds!
Comments
Leave a Comment

🐐 Download Blossom Blast Saga
HERE!