🗺️ Show your map and tell me which Level are you on 🗺️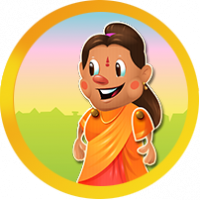 Hello my dear Super Farmers
💪
👩‍🌾
Are you enthused about the next contest in our Super Farm?
I have planned something special for this month, but need some details from you guys.
Can you all please post your game map to let me know which level you are at?
I need to know it by this Saturday (the 8th), so it won't be too late!
** Please make sure to write your name on your map.
Thank you❤️
@AnnaMariaVivaldi , @Angel_Natasha , @deblg , @Racoon7 , @jassy7881 , @rebelchild , @me6412 , @FarkasneKa2020 , @Dada13 , @DieOmimi , @ev_2305, @Xxander , @EnergizerBunny , @angel123 , @bearwithme , @KCullen127 , @amore004 , @bingo29 , @TelmaGomes , @eightmilenkc , @LeFlarcane , @maf34100 , @Marcemarce22 , @Glenn1972 , @CassD , @LoveDachs , @ALIXKATERINE , @jeanps , @Munster , @gisaly , @gordan10 , @Bellamy32 , @stremy_67, @coopsj , @Lemurtek , @nsshawaii_ , @Kiki_g , @greddycandy , @Kate3A @LadyGaivman , @MollyS , @spoc42 , @Alexandra_Tang , @BQN537 , @BPass12 , @casprrr , @flattjennifer7 , @dananelle , @Colleen12 , @Gisa77 , @tmpm75 ,@Elviramartinez_61 , @carmenechevarria , @Palash_Sarma , @Pitty_Kitty , @bmkersey08 , @siti_payung , @Spinnifix ; @Shagunpro ;
@MountainMom , @johamilton , @nsshawaii_ , @teeweiping , @Amoonmoon , @baillymaitre , @llaurene , @MdeBlock , @63usmc , @Aylea , @sarcosuchus , @ancah80 , @pnthu , @HV17430 , @Mel1233 , @yoavcaspi , @gr8ful , @Lisa__Gentile , @Patdevogue ; @Mcgrew1977 , @TM166 , @shalove ,
@nsshawaii_ , @sambro74 , @HeikeB , @Akremdeba , @Shaneia , @Palachinka , @gamaw97 , @MiraBells , @muzu001 , @lynnes , @disney4224 , @dell_touro , @mescas78 , @tmpm75 , @thine1226 , @ashly1988 ;
@Mongol , @Jetcitywmn88 , @LordSubot , @SleepyPups2023 , @Craftygamer , @dell_touro , @MiniMe76 , @StephJake , @Nicoletta2304 , @Runmark , @helenebeck ;
@Chotakai , @tchjes , @LordSubot , @amytigh , @DMacDougle , @Donna9273 , @tchjes , @krystlerose , @AnnaMariaVivaldi , @NadaJo , @wendyegan , @Dan62659 ;
@Dijana88 , @Reactive , @akatsapi , @baillymaitre , @gr8ful , @ev_2305 , @rong ;
Comments
Leave a Comment