World animal Day 4 October!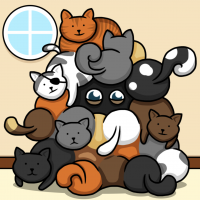 Crazy Cat Lad
Posts: 8,315
Community Manager
🐾 New to the Community? Register here in just 2 seconds!
It's World Animal Day soon!
On 4th October is a day is a day to promote awareness around Animal Welfare, globally, and encourage everyone to get involved through initiatives, support and donations.
Pet Rescue Saga wants to raise awareness to this important day by running a challenge in the game on Sunday to rescue as many pets as you can in 24 hours!
If you manage to rescue more than 100 pets, you have the chance to win 20 Gold Bars to your game.
Stay tuned in the game on Sunday 4th October to rescue pets and win some Gold Bars!
Want to get a chance to win even more Gold Bars?
Beat the Superstar over HERE and check all Pet Rescue Saga Community competitions over HERE.
Leave a Comment