Welcome to the Furry and Purry Pet Rescue Saga Community!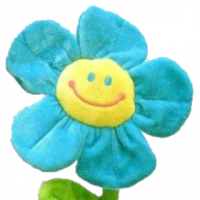 Lynette
Posts: 5,743
Pet Rescue Moderator
What's new and what's trending in Pet Rescue Saga Community?
Here you can find links to all our furry and purry topics 😸
If you are a Newbie in the Community and not sure how to navigate, please find all our Community Get Started threads HERE 
Sign up to our tagging list so you won't miss any news or petacular events HERE
Please, say "hi" to other Pet Rescue Saga players and introduce yourself HERE
Level releases! Find out how many levels are available on your device HERE
If you are having an issue, please check our Help Center HERE or ask a question in our support section HERE
Put your new ideas for Pet Rescue Saga HERE
Find our levels difficult to pass? Share your experience HERE
🌍️ Tell us where you are playing from HERE
Find all contests to win Gold Bars, badges and more for Pet Rescue Saga HERE
What's your Pet Rescue game view? Share your pic and claim a badge HERE
Meet our Kingster: NikBir! Find more about the people behind the game HERE
Pet Playlist. Post a song with a pet or an animal in the song title HERE
Blocked on a tricky level? Find tutorial videos HERE.
Tips, Tricks & Tutorials:  Help and tips on game features and blockers HERE.
Need more level help? Then post your question HERE we will help you out.
Did you have a purchase issue in the game? Find help to get a refund or compensation HERE!
Did you lose your progress? Check HERE how to get your game back.
How to find your Game ID? Check how HERE
🐈️ Join the Community and register HERE in just 2 seconds.
This discussion has been closed.