(CLOSED)❓ Who is hiding in the mist? Guess the pet and win 50 GBs!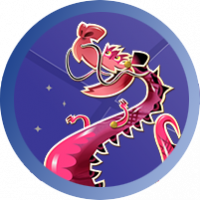 This Halloween the pets are up to all kinds of tricks.
Someone is hiding in the mists waiting to give you a little scare. Can you guess who it is?
Guess what pet is hiding in the mists, is it a...
A) Kitten
B) Puppy
C) Rabbit
D) Piglet
3 winners with the correct answer will win 50 Gold Bars each.
This contest runs until November 5th 2022, 03:00 EST/ 09:00 CET. You'll find all terms and conditions here.
😺 ​New to the Community? Register HERE in just 2 seconds.
Comments