🐕️ Pet Rescue Saga - Rescuing Pets in real life!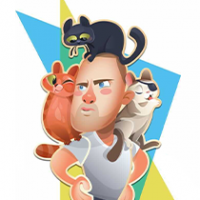 Crazy Cat Lad
Posts: 10,050
Community Manager
👨‍👩‍👦‍👦 New to the Community? Register here in just 2 seconds.
📱 Play Pet Rescue Saga HERE.
If you are located in UK and play pet Rescue Saga, you surely have noticed that the game looks slightly different lately and the Battersea charity event appearing in the game.
No matter if you are located in UK or not, we would like to tell you what this charity event is all about and how Pet Rescue Saga is rescuing pets in real life these weeks.
From 11 January to 7 February 2021, all UK players will have weekly events, each themed on a different part of the rescue, to help real-life animals in need.
Complete as many levels as you can during each weekly event to add a Cookie to the Cookie Jar. When collective targets are reached, you'll get exciting in-game treats and King will make a donation to the wonderful Battersea Dogs & Cats Home.
If you already reached the last level, the game will give you a random level to replay, so you can participate and help.
Petacular, don't you think?
If you are not located in UK, you can still help, make a difference and save lives of pets in your home town!
Find out which cat or dog shelters you have nearby and contact them to find out how you can help or donate to make the world a better place for the furry friends in your hoods.
No one can do everything and help all, but we all can help with something.
Leave a Comment