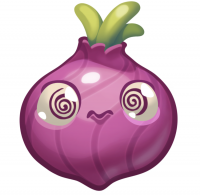 MountainMom

Game Expert
Congratulations @KitKathySuzyQ on earning the 25 Sassy badge. Thanks for being a contributing member of the community.
About
Username

MountainMom

Joined

Visits

735

Last Active

Roles

Member, Game Expert

Points

870

Posts

914

Badges

93
Comments
Einer der Weihnachtsbäume im Weißen Haus ist mit Ornamenten geschmückt, die von Kindern aus den USA hergestellt wurden und zeigen, was ihren Staat schön macht.

Mein guter freund @Spinnifix !

Hey @encantes , please add @sanajla and @janka879 and @stingynina and @bekicrusher to our Farm Heroes tag list. I hope they will take part in Amelia's Holiday Wishes with us! Instructions can be found on page 1 of this discussion thread.

Thanks for the heads up on this misleading ad, @Huggie. I think the King team should not allow the ad to be watched for extra moves if the vendor does not correct the misleading information.

Thanks for the new contest @bearwithme and for the tag @encantes ! My guess is: (Spoiler)

My Christmas name is Sweet Friend -- I like it! Thanks for the tag @Spinnifix -- I love your holiday avatar!

I am guessing #7 -- Yeti the clown

Congratulations on your progress in the Farm Heroes Saga game and events, @gmverdi1976. We appreciate your patience in waiting for the next epidode. FYI -- I was very surprised a couple of weeks ago to have 9 new episodes added to my map at one t…

Count me in @Spinnifix on your German tag list. I am comfortable using a translator.

Thanks for the quick response @MightyWolf, I fear I am not the only player that has reported slow loading times in CCFS, and I don't think it is related to my device -- an Android tablet played on high-speed Internet. As you asked, I will be patien…

Hi @MightyWolf, I like your idea as long as it doesn't increase loading home in Candy Crush Friends. It already takes almost a full minute to load the initial Daily Reward screen! I would prefer the Studio decrease loading times before adding new …

Hello @gmverdi1976 , As our supersrar @PummyRaj and my fellow game expert @encantes have said, the problem you are experiencing is most likely a glitch in the Choo Choo Challenge itself and not your account or device. It is also not likely to be du…

Thanks for another great challenge, @kiara_wael ! I am pleased to enter my 3-star score for level 141 into the random drawing:

My cake is not very impressive, but my team will keep trying.

Hello @Rueager, The +5 booster does not act like other boosters. When you receive it, it does not stay in your inventory until you choose to use it. Instead, it is automatically applied to the next level on your map. You probably won't even notic…

Hi @LeaC , I'm still working on level 11 of the Sleepy Sheep event. I'll let you know if I can figure out how to beat it. It sounds like you have tried most of the ideas I would have. Congratulations on your progress. Thanks for the tag @encante…

Hello @Grachuh, Please note that in the instructions for this challenge, you were to use the Spoiler feature. Instructions on how to do that are included. This prevents others from seeing your answer.

There may be things that annoy all players, but the we can all strive to win each level despite all challenges the board may present. This does not appear to be a glitch -- only an annoyance.

Hello @Anisa4G , Glad your staying busy but sad that you are having trouble navigating this website. My best advice is to watch the bread crumbs near the top of the page. You will see "Games/Farm Heroes Saga" when you are in the Farm Her…

I prefer the variety in the weekly challenges.