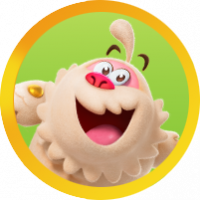 andewvaughanwright
Newbie

andewvaughanwright

Newbie
About
Username

andewvaughanwright

Joined

Visits

1

Last Active

Roles

Member

Points

9

Badges

3

Posts

1
Activity
You encourage dialogue by dropping people's names… Job done!

You took your first dive and jump right into the Community by making your first comment. Well done and welcome!

Well done Candy Crusher! Congratulations on completing level 12 000!🎖🎖🎖🎖🎖 🎖 This is an incredible milestone, so here is a badge to show the world how good you are at Candy Crush Saga!