Top 5 Current RC Issues to fix Part 1 - Please read before commenting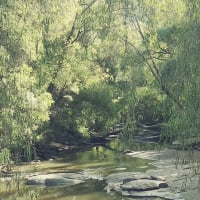 There has been some confusion about what has been reported and not and multiple threads created on the same topic.
I hear you RC Players. There are issues with the game that need fixing but not everything can be done at once and some things shouldn't be reported straight away as not all things are The Studio "getting it wrong" (algorithm's, clearing your cache etc). Not everything is a "Bot" or "the Studio working against you" or a "bug". @headoperations @NikolaosProdromidis have been around helping you for a long time and they give great advice on lots of topics including Game/Level Play and Strategy. I'm sure you've seen that in other discussions.😀😎💜
However, I would like to make a list of the Top 5 Current Issues that are the most frustrating, that may actually be fixable by The Studio. Then I will pass that information along and take it from there. So I'm asking you all to help me to help you and work together please. I will update as we go along. Some have said this may be a challenge and yes they are spot on but it's worth the effort right?! Please do not comment on things that are already on the list unless a specific point has been missed. No venting. I would like clear descriptions please and if you have screenshots even better, thanks 🥰
1) Return of The Clock - A clock shaped Time Bar once used before being replaced with the current Time Bar.
2) "Ooops Something went wrong" - A Pop Up indicating there is an Internet Connection Issue, even though your internet is strong and working on every other device. When this happens your Streak is lost, through no fault of your own.
3) Screen Freezing - At the end of a game, you are the Winner and the screen freezes and stays frozen. Alternatively you may have a frozen Green or Pink screen. Either way, upon re-entry to the App you have lost that life, ticket, ranking, streak and boosters, not allocated the win and so you can not get awarded the points and move up the leader board.
4) The Lock - The Lock comes on after your first round is completed preventing you from progressing further, moving up the Leader board, or continuing your Streak. Starting at 30 mins for the first Lock and increasing in "locked out" time, for each round you complete. Sometimes for hours.
The Gold Bars needed to release you from the Lock increase with each Lock. The Gold Bars received from earning 1st, 2nd or 3rd place of The RC Battle are far less than the Lock Release amount in total, making it impossible for Game Play to be enjoyable or won fairly without purchases. The Lock is not a practical addition to Game Play or Strategy and makes purchasing 24hr tickets completely useless.
Okay. That's what we have so far. You need to think about the last one to go on the list. Make it good and make it count. Feel free to suggest anything as long as it hasn't been mentioned already.
If you would like to give screen shots on any of the above then you can, just don't vent please when you post them. I do get it and I feel like you all do sometimes too but in this instance, in this discussion it isn't helpful, when there are other places to do that. 🙏🙏🙏😍😍
Would you two guys please tag RC players please :0)
Comments