🧑‍💻 Do you want to become a Moderator in the King Community?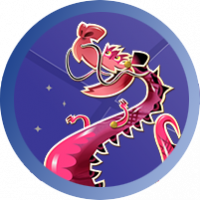 What is a King Community Moderator?
You've probably seen them around in the community, helping players, sharing fun contests, or telling you about new updates to the games. King Community Moderators are the backbone of the community and help us make this space more fun and friendly every day. Being a moderator is a voluntary role for the biggest fans of King games. If chosen you would be granted a special role in the community and be able to impact the way both the community and the games are being developed.
The role of a King Community Moderator
As a pillar of the Community, each game moderator is specialized in one or more King games. They spend their time helping players in those games, create fun contests, and help the Community Managers know what the players think about updates or changes to the games and community. Moderators may also get insight into what's coming next for the games, talk face to face with the people behind the King games, and attend fun monthly calls with the other Moderators and Community Managers.
There are 4 parts to being a Community Moderator
Engage - join and drive discussions in the community, help newbies find their way, and create fun contests.
Feedback - help us make the games even better by sharing feedback.
Moderate - protect the community against spam, harassment, and mischief.
Support - help players with problems related to their games.
Does this sound like something for you? Apply to become a Community Moderator HERE ✨
Comments