Community Guide - All you need to know!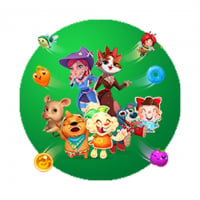 CommunityTeam
Posts: 1,913
System
Hi and welcome to the King Community!
In case you're wondering what this is about, how to behave and where to find the information you're looking for, you're in the right place! You will find below an index of few useful tips and tricks as well as a lot of information about the Community and the Forums below. 
Here's all you need to know!

Looking for a specific game?
Each game has its own Community area
 - To find the 
Community for a specific game
, click on the 
Home
 tab at the top left corner and select the game you need help with. 
Each Community contains a lot of fun, but also:
- FAQs
- A Support section where you can find answers to all your questions and get assistance if needed.
- A Discussion area when you can discuss tips and events with other players.
- And again, plenty of fun!
Want to find out about the
 latest competitions
? Check our 
Contest area 
here
. Good luck
This discussion has been closed.