Member of the Month- January 2020- Glenn1972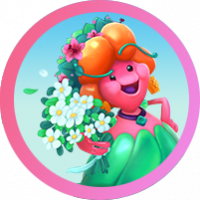 Lola_Pop
Posts: 11,997
Community Manager
If you don't have a Community account yet, no worries, sign up right here to participate! 
⭐️⭐️⭐️⭐️
Ladies and Gentlemen,
let me introduce you our first Member of the Month in 2020!! For January, our Community Managers and Superstars have selected... [puts on reading glasses and pulls the envelope string while the audience holds the breath]...  
⭐️⭐️@Glenn1972 ⭐️⭐️
🏆🥇🤗Congratulations!! 🏆🥇🤗
On behalf of the whole CM Team: Thanks for being so welcoming and so kind to everybody in the Community! You're helping lots of New Bees to find their way through the forums and showing a great empathy ❤️❤️❤️
@Glenn1972 , you have been awarded the very exclusive Member of the Month badge, a permanent entry in the Community Hall of Fame and 200 Gold bars to your favorite game- I'm sure you'll use them wisely 😉
🎤 As usual, we've given the mic to our Member of the Month so if you want to hear more about @Glenn1972  check below! 
⭐️
"Hello King Community,
I have loved and enjoyed playing Candy Crush Saga since 2013.
One of the most memorable moments in the game came at the end of a level where the end kept raining down candy for 40 minutes. I timed it and was in disbelief.
My most memorable moment in the Community came on Christmas day last year. About two months before, I was working on a math question. After a couple of weeks of studying the problem I ask for help, not for someone to give me the answer but just how a problem like it was solved. Well I received the help I needed but it came to me in a way I could not explain. I was able to answer the math problem but now could not figure how the tools to answer it came to me. On Christmas day while in the Community things started falling in place and I knew where and who my help came from. Around 7:00pm my last notification was from a new user who answered a question in the beginner's corner and she got it right and stated this was her first post. I was so happy to mark it "sweet". After I closed my computer and as I sat in the quiet, I felt a hand on my shoulder and heard a voice say "Merry Christmas I have just given you your Christmas present".
What I like best about the community is that I am surrounded by a lot of good people.
I don't think I would change a whole lot about the game because I think it works well as it is. But there are a lot of good ideas in the community section that I vote for!!
I can not honestly tell you if I reached out to the community or if the community reached out to me. However it happened I am sure glad, and have felt the support of a thousands hands with some very special people, who know who they are.
In closing I would like to say that I wish everyone to have a special experiences as I have and continue to have here in the King Community!!
King regards,
Glenn"
⭐️
Isn't that a nice message? Just comment and share your love with Glenn1972 below!
Comments
Leave a Comment