💎 Diamond Digger Saga: Diggy comes to life !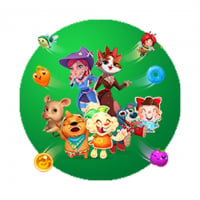 Community_Team
Posts: 1,845
System
🎈 New to the Community? Register here in just 2 seconds!
💚 Want to play Diamond Digger Saga ? Download it from your app store now! ➡️ HERE
Crafting Diamond Digger Saga
A King game is an art- and a teamwork: the concept, the art, the story and the technology behind each game is the result of having the best developers and designers work together- and have fun together!! Fun and passion are two of the secret ingredients of a great Kingster team, like the one in charge of our May Game of the Month: Diamond Digger Saga.
Here you can have a look at the birth of our beloved Diggy.
We hope you like this behind -the-scenes-treat!!!
💎
Is there anything you'd like to ask the creators of the game? Write down your question below

👇️

- you may get an answer soon!!
Leave a Comment