A guide to help you locate the different areas in the community!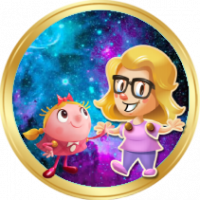 _Elsa_
Posts: 36,252
Sweet Legend
Welcome to all our new Community members! Below please find some links to help you maneuver throughout the community.
Get Started,  where you can find information about the Community itself
Players' Corner, where you can chat with other King games players. This is your Kingdom! 
Win Gold Bars  where you can participate in competitions and games and win cool badges and Gold Bars
Support Area, where you will find a lot of useful information and help on technical issues
________________________________
These posts can be very helpful in order to get started:
How can I look for information?
Once you know how to move around the Community, you'll manage to get to the area you want very quickly. 
You can do a search using the search bar. You might find the information you need straight away!
What if I want to ask a question or post a comment?
If you want to post a comment, you'll have to be logged into the Community. Check out here how to sign up! You can both comment on an existing thread, or click on the green "Ask a question" or "New Discussion" buttons. 
And last but not least, learn more about points, badges and other fantastic things here! 
Ready? So now it's time to greet your fellow players and start the party! 
Comments
This discussion has been closed.