🏳️‍🌈 A great Saga needs all sorts of heroes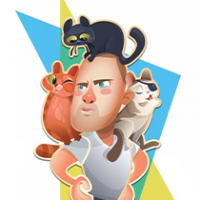 Who is the hero in your Saga and the love in your life?
Your cat? 🐈
Or is it your dog that gives you all the love every day? 🐕
Your boyfriend or girlfriend? 👨‍❤️‍👨 
Maybe your mum? 👩
Is your helping neighbour the hero? 🏡
Share your thoughts, love or post a pic of your 💛💜❤️💚💙 in the Community this month! 
Comments
This discussion has been closed.