🏳‍🌈 International Area 🌎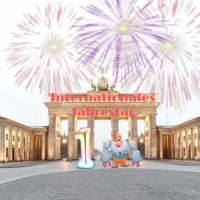 Hello Dear Players! 😚
As you probably know, the international area is being expanded and more languages ​​are being added.
So let's make it a guessing game!
Which language - (language area) comes in next?
What do you think?
Please share your comments below!
Thank you💗
(I asked myself and the answer is: we don't know yet) !!!


At the moment there are the languages ​​- German - French - Spanish🥰
🏳‍🌈 International Area 🌎
37 votes
Comments