⛄️❄️ Candy Crush Soda! Are you getting ready for Winter? Vote for your favorite option
HERE
🔮 December's Game of The Month: Bubble Witch Saga 3!
Check it out HERE
!
🌶 News & Hot topics
HERE
! // 🎀 Discover all King games
HERE
!
☻ JOIN IN NATIONAL BLACK CAT DAY ☻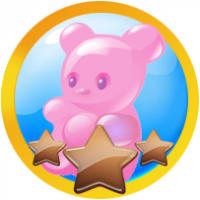 PrettyBubbles
Posts: 3,654
Superstar
Want to join no account then register here in 2 minutes
Today may be called national black cat day but Black cats need a little positive PR as their reputation as an omen of bad luck is well-known (and unearned, frankly). In the lead-up to Halloween, National Black Cat Day provides the chance for feline fans to show off their love for the oft-maligned, but always iconic animal😻
We searched hi and low to find the perfect black cat picture and then Elsa remembered that @QueenMia has a black cat so we asked her to share a picture of Mia with us. Isn't she beautiful 💓
@Elsa and I would love to see all your beautiful cats 🐈 so can you share them with us by posting your catalicious photos.
🔮 BWS3 game of the month is HERE and there is more our community contest is HERE come and join us to have fun and win gold bars 💰
Leave a Comment