Everyday A Special Day! (November Edition)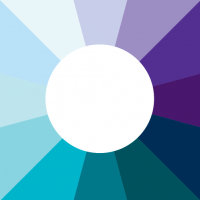 DeepshikhaSharan
Posts: 2,305
Game Expert
No account yet? Would you like to participate, share your feedback and win Gold Bars? Sign up to our forum HERE in 2 seconds!
EACH DAY A SPECIAL DAY
Hey there Everyone! Welcome to this Discussion!
As you all may already know, Each Day is a festival in the life of many people in the world! Like today 1st Of November there are a number of events, you may not know about:
1)World Vegan Day
2)All Saints' Day
3)Author's Day
4)Birthday of Tim Cook
5)Birthday and Community Anniversary of 1000s of you!
There are events every day you do not know about! This is the place where we celebrate each day with the rarest of events and the common events (of course!)!
Here, every day I bring to you today's events! And that's not all, your Birthday or Community Anniversary could be celebrated here! Just PM me or simply comment below! But remember you have to message me at least 7 days before the day! (All names can't be included. We are sorry. We will try our best!)
Also remember, discussions may be made for the very special of you people and on Festivities celebrated at a large scale!
We hope you have an Eventful Day!
DeepshikhaSharan

🎄🎄🎄🎄🎄🎄🎄🎄🎄🎄🎄🎄🎄🎄🎄🎄🎄
A must-see Guide for all New Bees.
Start your community journey here!
 🐝
Leave a Comment