🍩🍬Game --- Candy Friends 🍭🍡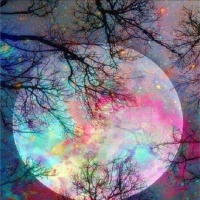 Spinnifix
Posts: 13,952
Game Expert
Hello dear Candy Friends Players I
love this game, so I want to start a poll.
At the moment, ideas are being made to match this game with like Candy Soda and Candy Crush.
I would like to know your opinion on this: Do you want it, or should this game remain unique.
I would love it if you could bring in ideas about what is missing in the game and what you would like to see as events and functions.
Please share your opinion generously !!
This game is worth redesigning and adding new events. It should be something other than episode racing. For example.
Please let me know your ideas!🤗🙏
@hechicerilla @Nat09 @DieOmimi @Werner_Cichy @Cagnes @crabapple @fabke @Diamond Lim @MightyWolf @johamilton
💓 Where there's a will, there's a way 💓

😉 One look at my profile would help everyone! 👍
🍩🍬Game --- Candy Friends 🍭🍡
This is a public poll: others will see what you voted for.
Leave a Comment