Everyday a Special Day! (❄December Edition❄)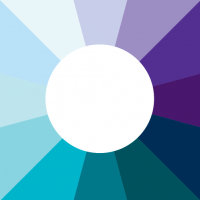 DeepshikhaSharan
Posts: 2,307
Game Expert
No account yet? Would you like to participate, share your feedback and win Gold Bars? Sign up to our forum HERE in 2 seconds!
December is Here!
We Celebrated November🍂 here and feel free to visit it!
As you all already know this is the place to celebrate all events! And you can share your Birthdays or Community Anniversaries at this place and we celebrate it here!
Let's now start the discussion!
December brings with it many festivals and memories every year! Let's just name two of the most popular events:
Firstly, one event that all of you know! 🎄Christmas🎄, like always 25th of December!
Another common one, New Year's Eve, the end of 2️⃣0️⃣2️⃣0️⃣, The First Year of the Twenties... 31 Days to go!
Some Rare ones:
🍎Eat a Red Apple Day: December 1
👞Wear Brown Shoes Day: December 4
🏠Gingerbread House Day: December 12
🎻World Violin Day: December 13
😅Ugly Sweater Day: December 18
🔠A'phabet Day or No "L" Day: December 25
🧪Bicarbonate of Soda Day: December 30
Let's Together Cover the Journey of December!
---------------------------------------------------------------
Not yet! Wait! We are not over yet! Every 10 Days, we post a December Fact and a Question❓
TRIVIA
The Colors of December are 2 Shades of Red🔴 and 3 Shades of Green🟢.
QUESTION
What first comes to your mind when you think about 🔴 and 🟢?
---------------------------------------------------------------
LINK TO INDEX:

🎄🎄🎄🎄🎄🎄🎄🎄🎄🎄🎄🎄🎄🎄🎄🎄🎄
A must-see Guide for all New Bees.
Start your community journey here!
 🐝
Leave a Comment