💍Join the Diamond Diaries Level 2000 Celebration
HERE
🌶 News & Hot topics
HERE
! // 🎀 Discover all King games
HERE
!
✅ The 3 languages ​​- German - French - Spanish in the community ✅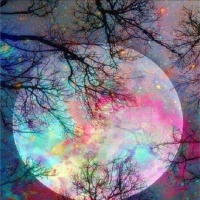 Spinnifix
Posts: 15,138
Ambassador
Hello dear friends and players
🙏 We ask for help !! 🙏
We 3 ambassadors come around a lot and see a lot, but unfortunately we cannot see everything and would like you to support us.
There are a lot of new players here and they don't always post in English.
If you see something that it is one of our languages, it would be nice if you can mark us. That we can take care of these players. Would it be possible to help us? That would be very nice of you and it would be a little easier for us.
Thank you & have a nice day🌞
@Spinnifix ---- German area : @hechicerilla ------ Spanish area: @Nat09 ----- french area

💓
Where there's a will, there's a way
💓
 😉
One look at my profile would help everyone!
👍
 Did you know that there is now an
international room
for German - French - Spanish?
 🍐
Player Expert for Papa Pear
🥥
Leave a Comment