🎤 Meet our first Featured CM of the Month!
HERE
🌶 News & Hot topics
HERE
! // 🎀 Discover all King games
HERE
!
🤔Someone is singing off key! 😂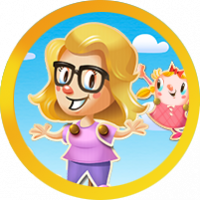 Elsa
Posts: 32,017
Community Hub Moderator
Want to participate, but no account, then register here in 2 minutes 
"@PrettyBubbles who is that singing off key?" asks @Elsa
Both of them shrug their shoulders. 🤷‍♀️ Who could it be? 
Oh my goodness, look at our Bubblegum Troll singing! 🎤🎶
But there's a catch to this. One of the pictures is different than the other. Let's see if our community friends can help us find the differences between the two images. 
There are a total of 7 differences. Please create a list and place them in the spoiler box.

🌈_________________________________ 🌈_____________________________ 🌈