🎤 Meet our first Featured CM of the Month!
HERE
🌶 News & Hot topics
HERE
! // 🎀 Discover all King games
HERE
!
🔢 For all our math lovers here in the community! ❎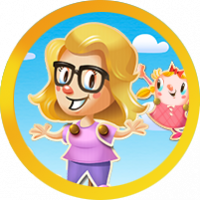 Elsa
Posts: 31,980
Community Hub Moderator
Want to participate, but no account, then register here in 2 minutes  
"@PrettyBubbles, help!" exclaims @Elsa. "I get very frustrated trying to do these math equations. I never remember when I am supposed to multiply. Can you help me?" 
The two girls put their heads together but they are still having some difficulty. Community members can you help us find the answer?

🌈_________________________________ 🌈_____________________________ 🌈
Leave a Comment