🎤 Meet our first Featured CM of the Month!
HERE
🌶 News & Hot topics
HERE
! // 🎀 Discover all King games
HERE
!
🏆 Calling all competitive players ... who wants to beat these scores for level 100? 🏆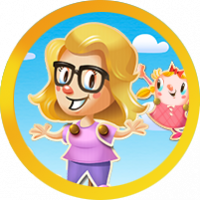 Elsa
Posts: 31,987
Community Hub Moderator
Want to participate, but have no account, then register here in 2 minutes 
"@PrettyBubbles look who has joined us!" @Elsa exclaims. "@teresawallace44, @siti_payung and @DieOmimi also want to get in on the action. They suggested that we post a low level for those who are beginners in their games." 
That is a great idea!
Who is up for some competition? We want to include the beginners for these games too so let's see who can get the highest score for level 100 on these games! We can't wait to see the scores!
Can you beat these scores?
Pyramid Solitaire Saga – 25600
Candy Crush Soda Saga – 111700
Farm Heroes Saga – 269000
Bubble Witch 3 Saga - 24565
Community members, are you up for this challenge? If you play any of these games, let's see if you can beat their scores. Play one or play them all.
Thank you "@teresawallace44 @siti_payung and @DieOmimi for volunteering.

🌈_________________________________ 🌈_____________________________ 🌈
Leave a Comment