🎤 Meet our first Featured CM of the Month!
HERE
🌶 News & Hot topics
HERE
! // 🎀 Discover all King games
HERE
!
⭐ End of an era - beginning of a new one! ⭐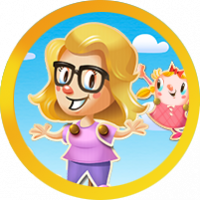 Elsa
Posts: 31,980
Community Hub Moderator
A new program, composed of Game Moderators per game will be starting on Monday 1st of March!
To end this program, we are creating this poll and hope that all of you will participate.
As you might have seen throughout this week @PrettyBubbles, @bearwithme and I have been posting some fun puzzles.
Thanks to all that participated and hope that you had some fun. To end this era, we are asking all of you to please vote for your favorite puzzle below. It will be a good heads-up for the game CMs and also their incoming game moderators for future contests.
I hope that you all enjoyed these puzzles and there will be more posted during the weekend which will end this fun week.
Tagging all CMs so that they can check back here to view the results - @QueenMia @Pounawea @Crazy Cat Lad @Lola_Pop @QueenB @LadyRaffie
⭐ End of an era - beginning of a new one! ⭐
This is a public poll: others will see what you voted for.

🌈_________________________________ 🌈_____________________________ 🌈
Leave a Comment