🎤 Meet our first Featured CM of the Month!
HERE
🌶 News & Hot topics
HERE
! // 🎀 Discover all King games
HERE
!
👀 Find the hidden message 👀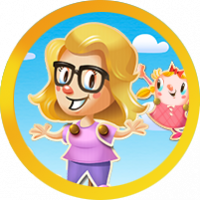 Elsa
Posts: 31,924
Community Hub Moderator
Want to participate, but no account, then register here in 2 minutes 
"@PrettyBubbles have you met Coco Bandicoot yet?" asks @Elsa. "She is Crash Bandicoot's younger sister. It looks like she might need help with that hidden word puzzle. Should we ask the community members to help us?"
Community members, this is a word search puzzle that has a hidden message in it. This is a 2-step process.
1). First find all the words in the list and put a line through it. The words can go in any direction and share letters as well as cross over each other.
2). Once you find all the words, circle the unused letters starting in the top left corner to reveal the hidden message.
Please post the message in a spoiler box.
 If you are able to play the game "Crash on the run" please visit their game community for all your game issues or just to say hello and meet other Crash game players.

🌈_________________________________ 🌈_____________________________ 🌈
Leave a Comment