☀️ Introducing the King Accessibility Heroes! Check it out
HERE
🎤 New Featured CM of the Month!
HERE
🌶 News & Hot topics
HERE
! // 🎀 Discover all King games
HERE
!
🔔Constant pop-up of the new games 🎲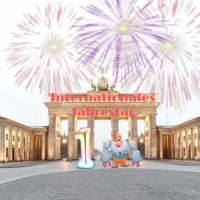 Spinnifix
Posts: 16,927
Ambassador
Yesterday, in every game, I received the "Crash on the Run" popup. It bothered me a lot. An idea came to me now. You could add yes or no to the popup.
Then it wouldn't keep coming back.
So if you are asked whether you want to download it. Yes or no.
What do you think about this idea?

💓
Where there's a will, there's a way
💓 
😉
One look at my profile would help everyone!
👍 
Did you know that there is now an
international room
for German - French - Spanish?
 🍐
Player Expert for Papa Pear
🥥