🎨 New in the Hub: The Art Nook!
Share your King Fanart!
☀️ Introducing the King Accessibility Heroes! Check it out
HERE
🌶 News & Hot topics
HERE
! // 🎀 Discover all King games
HERE
!
💰My ideas: reward for the ranking. 📄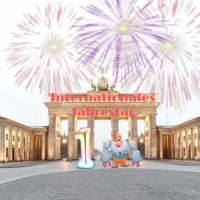 Spinnifix
Posts: 17,063
Ambassador
Dear players!
My white ideas have now been opened and you can now please vote! In Candy Soda, Candy Friends and Candy Jelly! Please vote generously.
Many Thanks🤗💗💗
Please the lists. That the players know. Thank you🤗

💓
Where there's a will, there's a way
💓 
😉
One look at my profile would help everyone!
👍 
Did you know that there is now an
international room
for German - French - Spanish?
 🍐
Player Expert for Papa Pear
🥥