🎨 New in the Hub: The Art Nook!
Share your King Fanart!
☀️ Introducing the King Accessibility Heroes! Check it out
HERE
🌶 News & Hot topics
HERE
! // 🎀 Discover all King games
HERE
!
💫 Shuffle the board 💫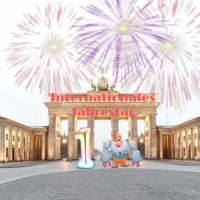 Spinnifix
Posts: 17,145
Ambassador
In the many games where there is an idea area, this idea of ​​shuffling the game board has been suggested many times.
Yesterday I played one of my favorite games, Farm Super Heroes, and it's in there as a test function.
Because this game has no ideas area and it helps.
It is really fun. you just have to think about whether you want to mix it up or not. It's not always helpful.
Maybe it will also happen in the other games.
Because every game and its studio is for itself.
@Diamond Lim Please the lists! thanks🤗

💓
Where there's a will, there's a way
💓 
😉
One look at my profile would help everyone!
👍 
Did you know that there is now an
international room
for German - French - Spanish?
 🍐
Player Expert for Papa Pear
🥥