Today is National Animal Crackers Day!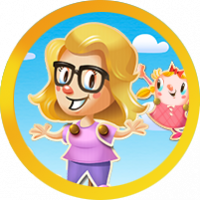 Elsa
Posts: 33,353
Community Hub Moderator
Have you ever eaten an animal cracker? I know that in Canada and the USA it's a big thing and a lot of adults can say that It brings back fond memories of their childhood days. 
In honor of this day, I would like to share with you a story that I wrote: What are animal crackers?
Look who is celebrating this day with us!
I'm sure that you've already seen bitmojis of @Miss_Dani in my stories, but who is the other beautiful woman? I won't say ……………. you will have to read the story to find out. And when you are finished reading the story, please come back here and say hello to her here……………….
🌈________________________________________________________ 🌈