Love Month: Lovely wallpapers to fill the world with colors!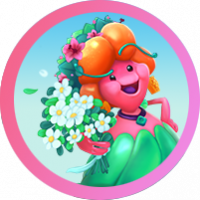 Lola_Pop
Posts: 8,113
Community Manager
🌻 New here? Sign up to participate HERE!
Hello King-tastic Artists & Art lovers!
This June, we'll be celebrating love! Do you want to join us in the celebration? That's easy!
You can download these wallpapers for your desktop or your mobile device, or even create a signature (if you're on level 4 in the Community) to fill the Forum with colors!
They have all been designed by our Artists at King, especially for this occasion, so you won't be able to find them anywhere else.
We'd love to see how our wallpapers look on your device- so just share a screenshot here below and show off! 
💻️Amaz-king wallpapers (desktop)
📱Royal wallpapers (mobile)
🎨King-tastic signatures:
Don't forget to show us how the wallpapers look on your devices here below! 
👉️ Head over HERE for some Love Month celebrations!

Want to PLAY more?