Community Update - New Signatures!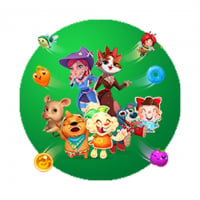 CommunityTeam
Posts: 1,903
System
🍭 New here? Sign up HERE to participate 🍭
Hello dear King Community 👋
As the famous saying goes "Less is more" - That's why Signatures are getting a revamp and becoming shorter!
We have noticed that essential information is sometimes getting lost between comments and long signatures and that is confusing to many, especially to our sweet new bees. Oh no!
The purpose is then to avoid that confusion and reestablish clarity so you don't miss a thing of what's going on in your favourite Community!
👉 How does my Signature work then?
. You can use a maximum of 150 characters and 1 image in your signature - Don't worry, that still plenty of space to announce your favourite threads!
. Please note that image's URL will be counting towards the characters count. 
So for instance, the URL of our current signature's image is https://us.v-cdn.net/6030983/uploads/editor/ct/boqs4ootsbfs.png which is 63 characters. That means that there are 87 characters left to be used.
. Also, please do not use Return spaces in your signatures as that would make them too long - Just keep them short and sweet 😊
Thank you all for your understanding!
See you around the Community, don't forget to have fun 🍒