🗞 Monthly Community Newsletter - September 2021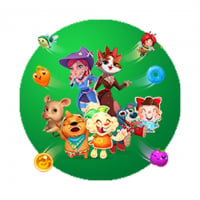 📰 No account yet? Sign up HERE to participate🌻
Dear King Community,
Welcome to our Community Newsletter: September edition!
On the front page...
Signatures revamp!
As the famous saying goes "Less is more" - That's why our Signatures are getting a revamp and becoming shorter! You can learn more about this HERE!
👑 News from the different Kingdoms 
🍬The Candy Crush Saga Kingdom is on party mode! Level 10,000 is here! 🙌
🥤 Something deep is happening in the Soda Sea...Kimmy suspects Bubblegum Troll's foul play… If you want to discover what's going on stay tuned. On the 7th of September you will be able to find out what's happening in Candy Crush Soda... in the meantime, have fun designing a new costume for Kimmy HERE!
🍮 Don't stop the party! Jelly is getting ready for something good as well...stay tuned, it's just around the corner...
💫 In the spotlight this month...
Our featured area is Farm Heroes Saga's Farmers Market: a place where you can give feedback on specific Farm Heroes Saga features and it's all shared directly with the members of the Studio! 🙌
🎬Did you know...
...that there's not only pets in Pet Rescue Saga? There are beautiful flowers, too! You can learn more about them (and how they work) HERE
🗞 Community stuff
🏅Chat with us! This month we're asking you: If you had a time machine, which historical event would you like to go back and witness? Give us your answer and grab your September badge just here!
😎 And before you go, remember to meet and congratulate our Member of the month, the wonderful @rebelchild! 🤩
That's all, folks! We hope you enjoy the newsletter and have a wonderful time in the Community!
Comments