Find the differences.................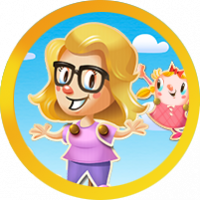 Elsa
Posts: 34,908
Sweet Legend
Look at who is getting ready for the holidays! There is Yeti, Chewy, Jenny, dog from Pet Rescue, Wilbur, Kimmy and Choo Choo. Looks like they are having fun. But something isn't right. If you look at both pictures some things have disappeared. If you enjoy doing these find the differences pictures and you have some free time please take a few minutes to find the differences.
Please use the spoiler box if you are going to gather a list of things missing.
If you are going to circle the differences, you cannot upload your image into the spoiler box. Instead you can use the paperclip to attach your finished image.
There are 8 differences so once you find them you can check with the attached list to see if you got them all correct.