Request to Transfer Gold Bars from Discontinued Games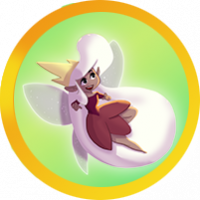 Erika0811
Posts: 2,810
Level 5
Hi everyone,
This website could be used as a place to monitor how many gold bars each player has in each game among other things.  
I think that a title should be added to the side tab that says "my games". (These are all the games that your king account is attached too. For example, Candy Crush, JellyCrush and Diamond Diaries.)
My Games 
Click on "My Games" and a list of games attached to player's accounts will come up. E.g. :
My Games 
Candy Crush Saga  
Candy Crush Jelly Saga 
BubbleWitch3 
Diamond Diaries Saga 
Pet Rescue Saga 
Crash on the Run! 
Alphabetty
When you click on a game certain aspects of your progress will come up, including your your level and gold bars. 
Then click on "gold bars" and it will tell you how many you have. If a game is being discontinued an option should come up that says request a transfer of gold bars to another game. Then pick a game to move them too and send the request. (Whether a request is approved automatically or manually can be up to you guys. Personally, I do not have a preference on the matter.) 
Lastly, an advertisement, about creating a king account to keep gold bars, needs to be placed somewhere in these games so players without an account can make one before the game is discontinued.
Here is a more detailed version:
Select a game!
Candy Crush Saga
My Progress 
Rank 
Level
Gold Bars 
Lives 
Request New Friends 
Candy Crush Jelly Saga
My Progress 
Rank 
Level
Gold Bars 
Lives
Request New Friends 
Tickets 
Arena Heats 
BubbleWitch3
My Progress 
Rank 
Level
Gold Bars 
Lives 
Request New Friends 
Alphabetty
My Progress 
Rank 
Level
Gold Bars (Game Closing! Transfer Bars!)
Lives 
If a game is closing (Game Closing! Transfer Bars!) will come up! Then players can select a game to transfer them too. E.g. : 
Transfer Bars to: 
Candy Crush Saga  
Candy Crush Jelly Saga 
BubbleWitch3 
Diamond Diaries Saga 
Pet Rescue Saga 
Then a message will come up saying something along the lines of: 
"Are you sure you want transfer gold bars from Alphabetty to Candy Crush Saga?"
Yes or No 
Then players can choose! 😊
Request to Transfer Gold Bars from Discontinued Games
39 votes