Love is in the air!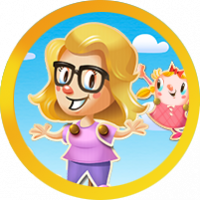 Elsa
Posts: 35,131
Sweet Legend
Love is a many splendored thing
It's the April rose that only grows in the early Spring
Love is nature's way of giving a reason to be living
The golden crown that makes a man a king
Once on a high and windy hill, In the morning mist
Two lovers kissed and the world stood still
Then your fingers touched my silent heart and taught it how to sing
Yes, true love's a many splendored thing ……
Well love is in the air for our King characters anyway! 
Valentine's Day doesn't have to be for lovers. It can be the love of a friend, a family member and the best is for the love of yourself! So why not treat yourself to your very own personalized signature?
I am now accepting requests for those who would like to have a Valentine's Day personalized signature. You must be at level 4 and I have some of the characters with a Valentine's Day theme that I will be using. Just send me a PM telling me which King character(s) you want added and I'll do the rest.