Member of the Month - August 2023 (EnergizerBunny)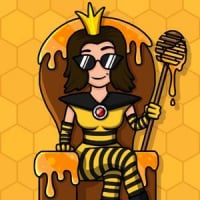 QueenB
Posts: 12,366
Community Manager
Guess what time it is? Yes, you got it! It's time to reveal our Member of the Month!
Drumroll, please... 🥁
Let's give a massive shoutout to @EnergizerBunny  🎉
Whether it's your passion for King's games, or your dedication to our community, you've been lighting up our forums with your energy and enthusiasm. We want to say a big THANK YOU to @EnergizerBunny or helping us create a positive and supportive environment for the community.
Please receive our warmest congratulations! 🎉🎉 The Member of the Month badge, a forever spot in the Community Hall of Fame, and a reward of 200 Gold Bars for your preferred game are all yours! You've truly earned it!
Now it's time to get to know our Member of the Month better. Let's pass the 🎤to @EnergizerBunny
I just wanna say thank you and also to the community for choosing me as member of the month. This was so unexpected..
I started playing Candy Crush Friends in 2019 (which happens to be my favorite) when my daughter told me about it after seeing the commercial on TV.
I am currently on level 2412, not as far as I would like to be. I started reading about all contests that were going on within the community, so I decided to venture out and play more games so now I have download 11 more candy games.
I try to play each one after work for relaxation, more so if there is a competition going on.
I really enjoy and respect the mods for their participation and their hard work to make the games enjoyable. I also wanna take this time to say thank you to the members in Bubble Witch 3 who have helped me and many others with tips and encouragement.
Thank You
EnergizerBunny
Thank you for the lovely interview 🤩
Stay tuned for next month's announcement, folks! Who knows, you could be our next Member of the Month!
Comments
Leave a Comment