Let's surprise KimElston!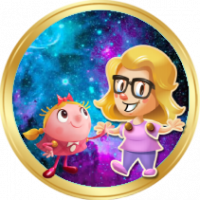 _Elsa_
Posts: 36,078
Sweet Legend
Want to join no account then register here in 2 minutes 
How about a spookalific read?  Don't be alone, remember Halloween is the theme.
I tested @KimElston to get her approval and she is now hiding behind the sofa.🤣
Did you enjoy it 👹🎃 then let's not end it here.  Post your short Halloween rhyme and we can read on. In the meantime, I will surprise Kim out so we can continue posting Halloween fun for all to enjoy.
Game terms and conditions can be found here.
Comments