🎨 New in the Hub: The Art Nook!
Share your King Fanart!
☀️ Introducing the King Accessibility Heroes! Check it out
HERE
🌶 News & Hot topics
HERE
! // 🎀 Discover all King games
HERE
!
Pyramid Solitaire Saga Background locations/inspiration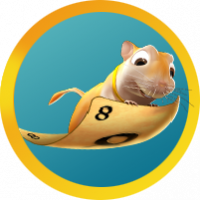 Thin_icE
Posts: 19
Level 2
I recently noticed that some of the backgrounds of Pyramid Solitaire Saga are inpired on real locations. This made me curious to see what every background is supposed to be. As a list of the backgrounds/locations is not available yet, let's start one, I'll add what I've came up with so far, and will take on your help to complete the list 😁
As far as I could understand, there are 104 unique backgrounds, after which it starts repeating from the episode 47 background.
As I'm a new member, the forum doesn't let me add links to the descriptions, I'll add them as soon as I'm allowed.
Here's a compilation of all backgrounds, below I'll add the locations I already figured out, please have a look and contribute:
Episode 13: Seems inspired on the Hanging Gardens of Babylon -> https://en.wikipedia.org/wiki/Hanging_Gardens_of_Babylon
Episode 22: Great Wall, China
Episode 25: Seems inspired by the Terracotta Army, Shaanxi, China
Episode 30: Looks like an homage to the Damnoen Saduak Floating Market, Bangkok, Thailand
Episode 36: Powell-Hyde cable car, San Francisco, USA
Episode 38: Clearly mentions "Miami Beach", although I can't recall where a similar location can be found there
Episode 39: I can't quite put my finger on the exact boat, but this is definitely a nudge to the Mississippi steamboats, USA
Episode 44: Also can't tell exactly where, but a homage to the Parisian carousels, Paris, France
Episode 45: Not properly a copy, but inspired by Gare du Nord, Paris, France
Episode 46: You can see the Basilica of Santa Maria della Salute church and the Rialto Bridge, Venice, Italy
Episode 47: Not an exact copy, but heavily influenced by El Drac, in Park Güell, Barcelona, Spain
Episode 57: Seems a tribute to the Moai, Easter Island, Chile
Episode 58: A spin on the previous one
Episode 59: Although the colors are swapped, looks like the Les Eclaireurs Lighthouse, Tierra del Fuego, Argentina
Episode 61: Homage to the wild west, USA
Episode 62: Trafalgar Square, London, England
Episode 67: Oia, Santorini, Greece
Episode 68: Crystal Palace, London, England
Episode 69: Piazza del Campidoglio, Rome, Italy
Episode 71: Golden Gate bridge quite visible, San Francisco, USA
Episode 73: Clearly Stonehenge, Wiltshire, England
Episode 82: Covent Garden Station, London, England
Episode 95: Belém Tower, Lisbon, Portugal
Episode 96: Pena Palace, Sintra, Portugal