Win Boosters & Gold Bars HERE! ✨💫(ENDED)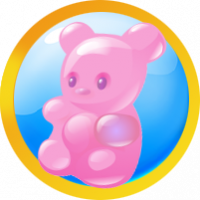 👉 Want to join no account then register here in 2 minutes 👈
Hello again to all you bubbleific kings and queens 🤴👸 Gladly we have corrected our imagine. Your help is needed 🙏
As you will see we created two bubbleific images The top picture is correct but some things went wrong 🙈 with the bottom one.
Let's see how well you're eye sight is 👀🔍There are 6 differences for you to find.
Can you spot what they are 🤔
We will pick 5 random players that spot all the differences who will each receive 20 Gold Bars 💰and 3 Super Color Bomb added to your game.
You have until Friday the 21st of August, 10:00 CET to participate.
Good luck and have fun 👍🙂
🚨 Important! Only spoiler answers will be counted. Select the spoiler option like this.
A tip for you why not get a pen and paper 📃 and write your answers down it will save you having to keep referring to page one. 👍
Game terms and conditions can be found here.
Comments
This discussion has been closed.