🔮ENDED Zero mania 0️⃣0️⃣0️⃣0️⃣ Get a badge and rewards 💫ENDED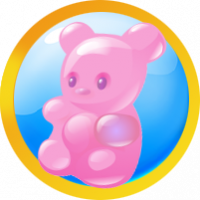 Hi witches 🧙and wizards 🧙‍♂️How about a bit of Zero0️⃣0️⃣0️⃣0️⃣0️⃣0️⃣ mania? 🙃🥴 @Racoon7
Here you go 👇
Post a maximum of 5 screenshots containing at least two 0️⃣0️⃣ Zeroes. But the aim is to collect as many zeros 0️⃣0️⃣0️⃣0️⃣0️⃣0️⃣ as you can in your score.
Please feel free to repost a set of 5 should you wish to increase your zeros
All of you who achieve a minimum of 2 zeros in each of your 5 entries will receive this beautiful "Zero Mania" badge.
Wait there is more 👇
The top 5 with the most Zero's will also receive 30 gold bars 💰
Deadline:
Until March 28th at 13:00 (CET) to join the fun!
Thank you @bearwithme for our Beautiful badge and @Racoon7 for this contest idea!💓@Racoon7
👨‍👩‍👦‍👦 New to the Community? Register HERE in just 2 seconds.
Comments