🌈New in the Community? Say Hi
HERE
💰Time for a new contest! Win Gold
HERE
🏅Earn badges! Share your scrapbook
HERE
💅 New Event:
Yeti's Vacation!
Check more info
HERE
Passed level 3000? Get your exclusive Badge and join the Club here! 🏅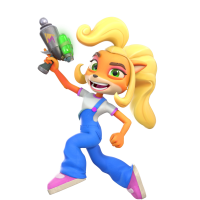 QueenMia
Posts: 12,335
Community Manager
🍭 No account yet? Register here in just 2 seconds! 🍬
Show the World that you're a master at Candy Crush Friends!
If you have passed level 3000, then you definitely are a great player and you deserve to get your Level 3000 Badge 🏅Wear it with pride 😎
🌟How to get it?
Easy! Simply share a screenshot of your level below of your level and you will receive your badge - Note that there can be a slight delay between for the badge to be added to your profile.
🌟Please note that level 3000 is currently available for Windows 10 and Amazon players. It will soon come to iOS and Android along with some more surprises.... So stay tuned!
🌟Want more badges?
. Level 1000 badge here!
. Level 2000 badge here!
Congratulations and happy playing 🍒
No account yet?
Sign up here i
n 2 seconds!