🎨 🦝 Rachel's back in town- new chance to collect the friendliest raccoon!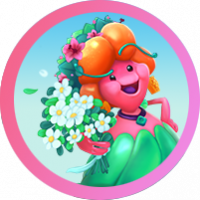 Lola_Pop
Posts: 6,820
Community Manager
Hello dear Candy Friends Community!
We know you love Rachel, and some of you were waiting for a new chance to add her to your Friends in the game...the time has come!
Rachel's back in town- and you can play the event and collect her!
How?
Play this artistic event- and help poor Rachel, who is trapped inside her latest artwork! You'll need to play her map, which consists of 10 friend-tastic and very French-tastic levels, and then chase for the stars! ⭐️
Rewards
Rachel will reward your help with Boosters- oh là là! And she'll be your forever friend and will stay in your game!
What else?
In her honor, we're opening a new very artistic contest in the Friends Community! Tell us what style you think is Rachel's favorite for a chance to win 20 Gold Bars in your Friends game! Head over to the contest HERE!
And remember to tell us what you think about the Rachel event here below- you know the Studio awaits your feedback!
👇️

Want to PLAY more?