🍬Find out your Candy name 🍬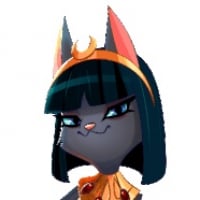 QueenMia
Posts: 11,317
Community Manager
🍭 No account yet? Register here in just 2 seconds! 🍬
Hello Candy Crush Friends Community 👋
Ever wonder what your Candy name would be? No?! Well, let's find out anyway 😋
👉 Mine is Dizzy Caramel 🍫 Is that fitting? I won't tell!
What's YOURS?
To find out, simply take your day and month of birth and see what it matches with below - Then share your Candy name with us by commenting below 🌱
🍭🍭🍭Let's bring the Candies 🍭 🍭 🍭
Happy playing everyone, don't forget to have fun 🍒
No account yet?
Sign up here i
n 2 seconds!

Leave a Comment